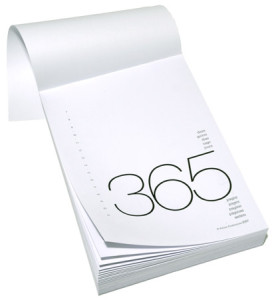 An inspiring success story from Body+Soul Magazine:
"Last Year, I finally decided to do something about all the clutter in my house. My plan? Get rid of 365 things in 365 days. I started with small items and soon found that viewing the junk in my home with an eye for decluttering helped me see more and more things that I no longer needed. By the end of the year, I had reached my goal. In addition to opening up space in my home, I also freed up time, since I don't have to clean and pick up as much. This project deeply changed my worldview about possessions, clutter, and what makes a home."
– Julie Falatko, South Portland, ME
Ready for the challenge? It doesn't have to be New Years Day to start new resolutions!