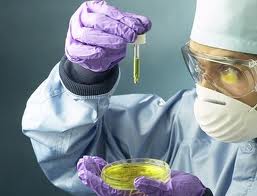 by Cynthia Townley Ewer
Editor, OrganizedHome.com
Often, decluttering efforts chase their tails in an endless loop. The home manager declutters the small table in the hallway and moves on. By the following week, a whole new species of clutter has returned to the cleared area.
The Penicillin method, devised by online declutterer Ellen in MN, uses a Petri dish metaphor to get a grip on clutter. Imagine a Petri dish full of fuzzy brown mold spores. A researcher begins to apply small drops of penicillin to the dish. Each little drop clears a small circular area; soon, drop upon drop, the entire dish is cleared of the distasteful intruder.
So, too, with the Penicillin method of decluttering. Today, the declutterer clears the kitchen table. From this point, no matter how bad the clutter becomes elsewhere, the kitchen table is inoculated with Penicillin. Daily clutter checks make sure no clutter is permitted to return!
Next declutter session, the declutterer attacks the top of the buffet. Thinking "Penicillin!" That clear space joins the kitchen table. Soon, the cleared areas link up, banishing clutter from the entire house.
By devoting declutter energies to retaining the Penicillin effect of each declutter session, the Penicillin method focuses the declutterer on prevention. The method is useful, creative, and works well to bring an entire house under control.