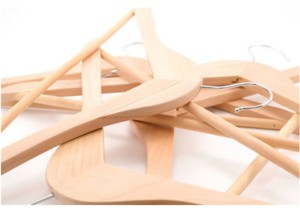 Goodbye winter clothes… hello summer!
I'm sure by now dozens of clothing catalogs have found their way to your mailbox, showcasing the newest spring and summer trends. While the temperature starts to rise and the days begin to feel longer, those teal stretch capri pants and white leather wedges will start to call your name. But before you go shopping for new digs, take the time to clean out your closet!
Here is your closet overhaul action plan to help make your closet organizing simple and easy:
Make Time.   This is not a quick and easy chore… set aside an entire Saturday with no interruptions. Or schedule a few hours over the course of several consecutive days.
Make Room.   Clear out plenty of space in your bedroom to spread out all your clothes. Make your bed, clear off your dressers, and vacuum your floor.
Consolidate.   Don't forget to pull out your seasonal clothes hiding in a bin on the top shelf of your closet or under your bed. Do you have any clothes hiding elsewhere in the house, like a guest room or maybe in the laundry room?
Sort.   Pull out one item at a time and begin to sort like items (sweaters, t-shirts, tanks, jeans, skirts, dresses, scarves, etc.). Essentially, you're playing the category game. You may also want to sort your clothes by when and where you wear them… for example, consolidate all your gym clothes, work clothes, gardening clothes, and so on.
Purge.   Once all your clothes have been sorted by type, it's time to glance through each pile and get rid of anything you don't need or like. Toss any clothes that have holes or stains. Donate any items that don't fit or that you just never wear. Remember, the more you purge, the more space you have for new clothes!
A "Decide Later" Box.   If you come across any items that you know you'll probably never wear again, but you just can't quite let go of, try putting them into a box or bin that can be stored in the garage or in the top of your closet. You can always wait a few months to make the final decision. Usually by then, it's easier to let go.
Organize.   By now your closet and dressers should be empty. Put all your spring and summer clothes back in, keeping them in their assigned categories. Start with your favorites, which should be the easiest to access. Give your clothes adequate space… don't cram everything in! When you run out of room, it's time to purge even more.
Accessorize & Containerize.    Keep your closet functional by installing a few organizing tools like shelf dividers, belt hangers, baskets, drawer dividers, and shoe shelves. For more ideas check out our Closet Products and Boxes & Bins page.
Pack Away Off Season Clothes.   Store all your winter clothes towards the back of your closet or someplace else all together, like a guest room closet or a bin under your bed. By rotating your clothes twice a year, you're giving yourself more space in your closet for current clothes. You're also giving yourself a much needed opportunity to reassess your clothing items every season… sometimes, if you haven't seen it for awhile, it's easier to let go of it.